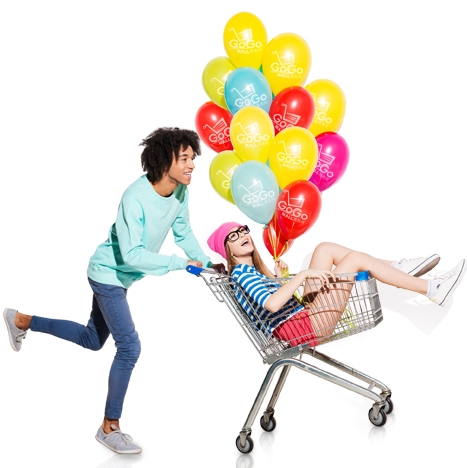 COMPANY PROFILE
Established by AC eShopping Pte Ltd, GoGo Mall is a revolutionary e-commerce platform that believes in the philosophy of Shoppertainment. Led by a management team with entertainment background, GoGo Mall incorporates the TV home shopping concept into an online shopping platform.
Utilising video contents to engage shoppers and relay information, GoGo Mall leverages on influencers across various social media mediums. Capitalising on the power of online networking, GoGo Mall taps into appropriate audiences for targeted marketing.
GoGo Mall seeks to become a leading marketplace in Singapore that connects sellers to buyers, and in the near future expand its services across the Southeast Asia region. Integrating shopping, product reviews and descriptions in an entertaining and captivating manner, GoGo Mall heralds the new age of online Shoppertainment.
Shop Now